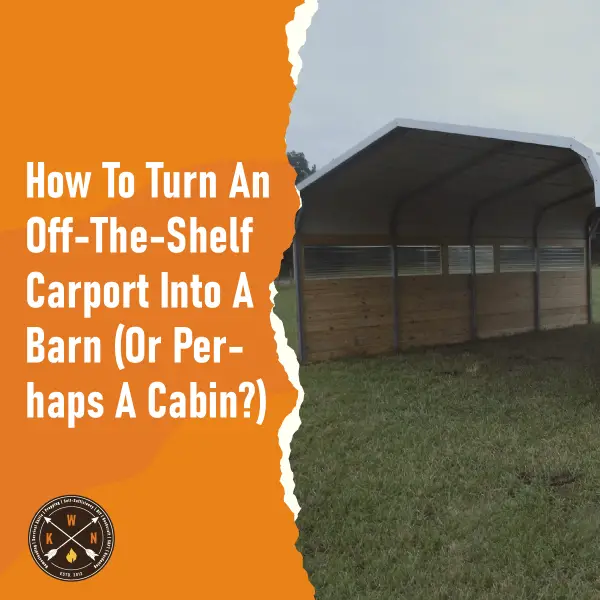 What a great idea! Purchase an off-the-shelf carport, assemble it, clad it with timber, add a door, and you have an awesome low-cost barn… You could cut costs even further by cladding with wood stripped from free wooden pallets. If you ask around local businesses, you can get an endless supply of free pallets. See our 160+ pallet tutorials post for more pallet projects and ideas.
What interests me about this the most though is not necessarily building a large barn as in the photo, but the opportunity to use a smaller carport to build a tool shed/workshop. In fact, come to think of it, you can pretty much build any single-story building by adapting one of these off-the-shelf carport kits.
In fact, I am sure you could build a low-cost cabin using this method, providing you insulated the ceiling and possibly the walls as well. It would appear fairly straightforward to cut and install additional windows and doors, so why not a cheap/quick/affordable cabin or single story house?
Anyway, I thought I would feature this great project from 'Mulligan's Run', as it provides plenty of food for thought for affordable and very quick building. Check out how the barn was made here: Turn A Simple Carport Into An Awesome Barn (Unfortunately, the original website is no longer online. I have instead linked to a saved/archived copy of the website via the Internet Archive)
(Image from: Mulligan's Run)