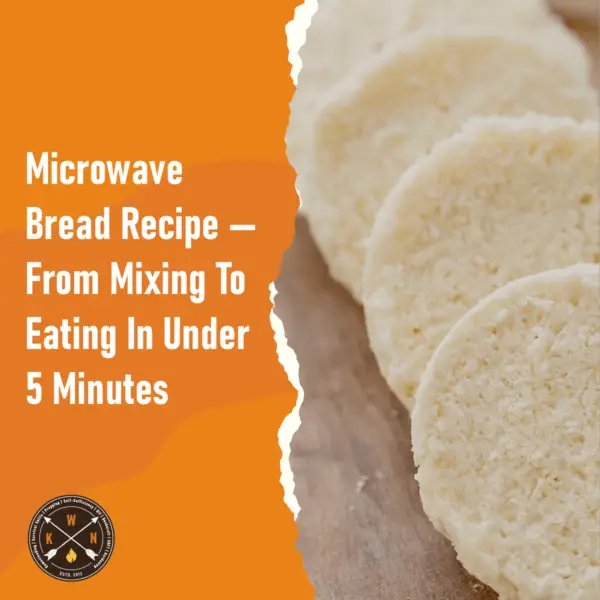 A simple, no-bake, no prove, microwave bread recipe that you can literally make from start to finish in under 5 minutes. It has an approx cook time of 90 seconds.
If you are out of bread and you can't get any, give this simple microwave bread recipe a go. The end result will not be bread as you know it, but it is passable and useable in the same way as normal bread. You can slice it, toast it and make sandwiches etc.
Homemade Microwave Bread Recipe
This recipe makes approx 1 serving. If you try making any more in one go, it tends to burn before cooking properly. If you need more bread you'll have to make it in several smaller batches.
40g self-raising flour
1 egg white
25g margarine (alternative try a vegetable oil)
A squeeze of lemon juice
1/3 tsp sugar
1/3 tsp baking powder
No eggs? No problem. You can try substituting the egg for either 3 tbsp of juice from a can of chickpeas or a small mashed banana.
Microwave Bread Instructions
Get a microwavable glass bowl.  Add the egg and whisk.
Now add the lemon juice and baking powder and mix.
Add the remaining ingredients to the bowl and mix until smooth and doughy.
Place in the microwave and cook on full power for around 90 seconds. You may have to adjust cooking time depending on the power of your microwave.
Leave to cool, then slice, toast, enjoy.
Note: This recipe is not an exact science. You may have to experiment with ingredients and cooking times a few times until you get the best results.