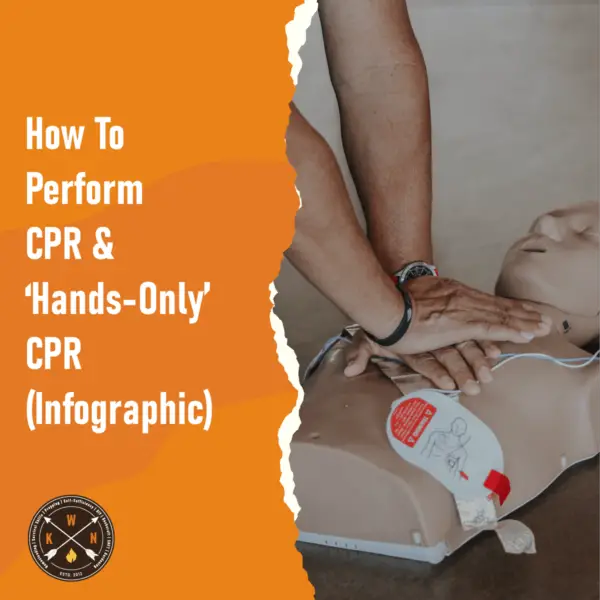 CPR (cardiopulmonary resuscitation) saves lives. If someone experiences a cardiac arrest or is not breathing, performing CPR until medical help arrives can dramatically improve their chances of survival.
If you have not attended a first aid or CPR course, and you have no intention of doing so, at the very least save and study the two CPR infographics below. Better yet, print them out and place them on your refrigerator so the whole family will have a basic knowledge of what to do in event of cardiac arrest or a breathing emergency.
The CPR infographics below provide basic, step-by-step instructions on how to perform CPR. The first infographic covers CPR for an adult. The second infographic covers 'hands-only' CPR for an adult. CPR for children is broadly the same, but check out the Red Cross advice on giving CPR to children and infants for key differences.
How To Perform CPR On An ADULT


How To Perform 'Hands-Only' CPR On An ADULT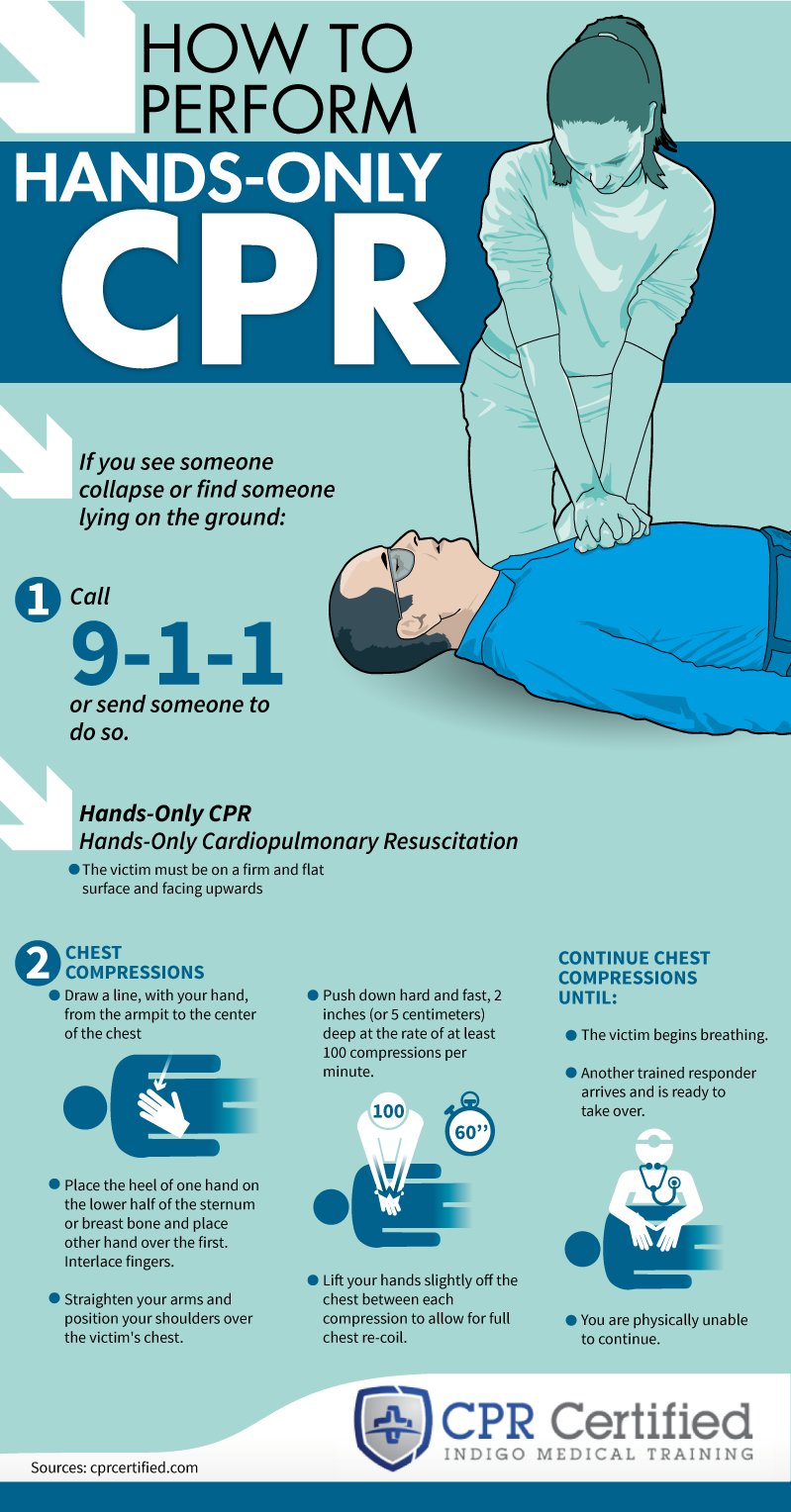 Everyone should know how to perform basic CPR. People experience breathing emergencies and cardiac arrest in every situation imaginable. For more information on CPR, CPR courses and certification check out the Red Cross's information and advice pages.