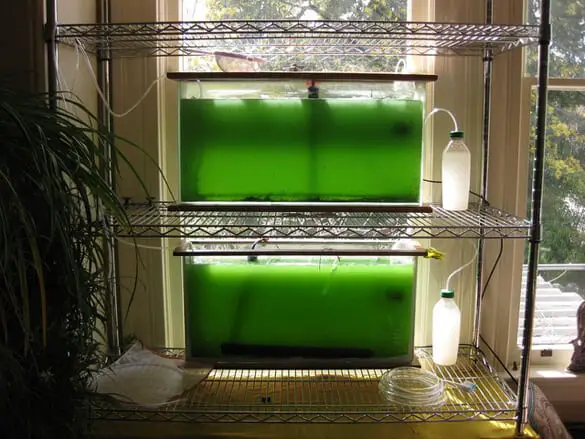 A while back I was watching Doomsday Preppers and there was this guy, I think his name was Ryan Croft, who was growing spirulina in some tanks at home.  Ryan believed that as spirulina is so nutritionally dense and a complete food, he could all but feed his family with it, with a few additions (earth worms were one I believe…).
For those that don't know – spirulina is a green algae that is incredibly high in protein and other nutrients.  It is a full protein in that it provides the full range of essential amino acids required. It is also very high in iron and B vitamins. Many people suggest it is a complete food, and you could survive on just spirulina and one or two other foods to meet your nutritional needs.
I think growing spirulina is a good idea for preppers and folks that want to be more self-sufficient. Whilst it looks complicated, it's not really.  Also you can grow a huge amount (enough to feed a family) in very little space.  You could grow it in an apartment. Anyway, check out the article below, do some Google searches and you decide.
(Photo from: Algae Industry Magazine)