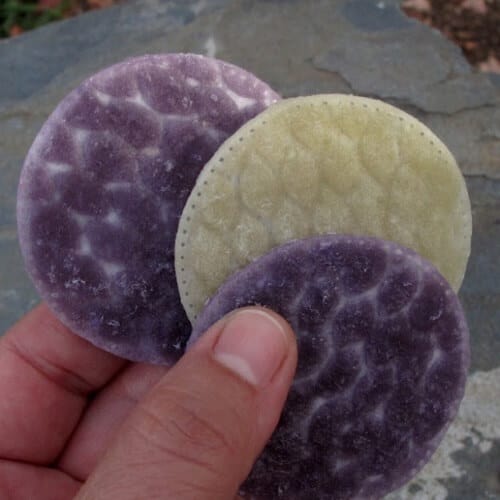 You might think it looks easy to start a fire in the wilderness, but it's not… Everyone, no matter how proficient at starting fires, can benefit from carrying some cheap and easy to make firestarters.
These DIY firestarters are made from candle wax and cotton cosmetic pads, but you could also use cotton-balls too. Simply melt some wax and then put the pads/ball in so they soak up the wax. Then just leave to dry and store ready for use.
When needed – if you have matches or a lighter, just light  an edge and they will start burning like a candle. If you are using sparking method of ignition like a firesteel, first scratch off some of the wax on an edge and fluff up the material so it better takes a spark. Once lit these last for ages and ages and they'll help you get a fire going even in the most difficult of conditions.
These firestarters are similar to the petroleum jelly cotton-ball firestarters most people know about, but the huge benefit with these wax ones is they are much cleaner to use and store. With the petroleum ones you can't help but get petroleum jelly everywhere.