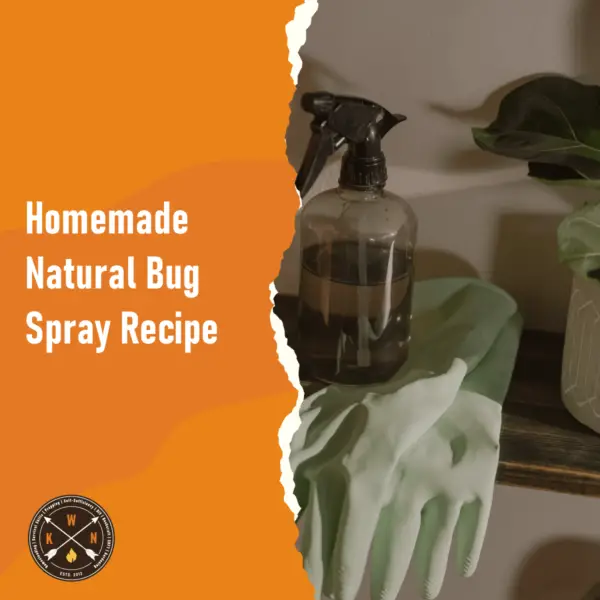 If you purchase bug spray it will likely contain a chemical called DEET. Simply put – DEET is nasty stuff, so unless you are plagued by mosquitoes and have no other option, I would steer clear of the stuff. I accidently sprayed some DEET on a tent when camping once… It melted the material! Below is a natural, safer homemade bug spray recipe for you to try. It is very cheap and easy to make and it works well for us.
Ingredients
1 cup of boiled water (left to cool)
1 cup of apple cider vinegar
50-60 drops or peppermint essential oil (you can also try lemongrass or lavender oil too)
You will also need a spray bottle or two.
Instructions
Add all the ingredients to the spray bottle. Give it a really good shake and it's ready to use. Simply spray on exposed skin and you are ready to go outdoors.
Notes
As it is a natural recipe it does wear off after a while, so be sure to reapply every hour or two.
Be sure to give the bottle a good shake before spraying to ensure the mixture is well mixed.
If you find the spray still smells a bit vinegary, add a few more drops of peppermint oil. You could also experiment by adding different essential oils too.
(Image from: Wikipedia)