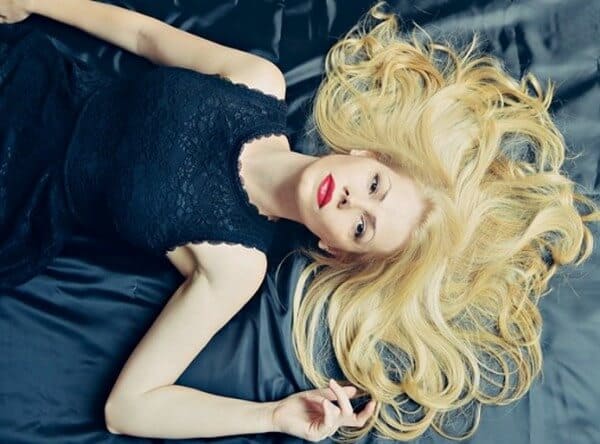 For millions of men and women, the goal of cultivating and sustaining a beautiful head of hair is universal. Although the desire for strong, illustrious hair is widespread, there are literally hundreds of reasons why your hair is lifeless, dull or thinning. The three most common complaints regarding hair is that it's dry, damaged and thinning. Because of this, there are many home remedies for hair designed to combat the internal and environmental causes of lackluster hair.
Continue reading to explore the top home remedies for hair:
Home Remedies for Hair Growth
For men and women alike, thinning hair is a serious cause of concern. There are many reasons why your once thick, beautiful hair begins to thin. These include hormonal imbalances, nutritional deficiencies, stress and genetics. To help stimulate new, healthy hair growth the following home remedies for hair are designed to nourish hair follicles and increase blood circulation to the scalp.
Coconut Oil Home Remedy Scalp Massage
Begin by heating virgin (unprocessed) coconut oil in a double boiler until it's warm to the touch. Make sure the oil is not too hot as you may burn your skin. Pour the oil over your fingertips and gently massage your scalp in a circular motion. The gentle pressure helps to stimulate blood flow while the medicinal compounds in coconut oil provide nourishment to hair follicles for maximum growth potential.
Rosemary Hair Masque Home Remedy
Rosemary is one of the most effective herbs for hair growth as it strengthens roots, banishes dandruff and injects a vast array of antioxidants into your scalp. Additionally, the sulfur and silica concentrations of rosemary have been studied for its ability to reverse hair loss in both men and women.
Begin this home remedy for hair growth by combining 2 to 5 drops of rosemary essential oil into two tablespoons of unprocessed coconut oil. Stir until the oils are thoroughly mixed and massage the solution directly to your scalp and hair. Allow the serum to soak into your hair for 30 minutes before rinsing off with warm water.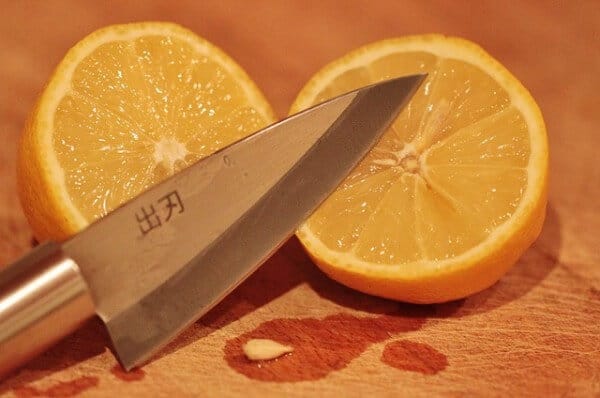 Fresh lemon juice can stimulate hair growth
Lemon Juice Hair Stimulation
Lemons have long been used for a variety of internal and external uses. Filled with six different B-vitamins, vitamin C and a host of antioxidants, lemon juice not only stimulates hair growth, but banishes bacteria and free radicals which may destroy the health of individual hair follicles. To utilize this home remedy for hair growth:
Mix 2 tablespoons of freshly squeezed lemon juice with 4 tablespoons of unprocessed coconut oil. Once thoroughly mixed, apply it directly to your hair and scalp. Allow the solution to soak into your hair for 45 minutes before rinsing with warm water. Repeat up to two times per week.
Home Remedies for Hair Damage and Dryness
Did you know that each strand of hair features three distinct layers – the medulla (innermost portion), the cortex (second layer) and the cuticle (the outer layer). While the cuticle is designed to protect and safeguard your hair from long-lasting damage, excessive exposure to harsh hair products, environmental toxins and nutritional deficiencies all tax hair strands to the point of severe damage. The following home remedies for hair damage were chosen due to its effectiveness at correcting damage and restoring the natural luster of fresh, healthy hair.
Olive Oil Home Remedy Treatment
Filled with essential nutrients, such as fatty acids, vitamin E and several distinct antioxidants, olive oil is among the greatest home remedies for hair damage as it has the ability to correct the damaged layers of hair by encasing the hair cuticle with the nutrient-rich moisture. Not only does it correct previous damage, but it may also protect hair from future damage.
To utilize this home remedy for hair, place 1/4 cup of olive oil in a small bowl. Fill a larger bowl with hot water and rest the smaller bowl within the water for several minutes. Do not heat in the microwave as this may deteriorate its nutritional content. Once the olive oil is warm to the touch, pour directly on your scalp and massage throughout your hair. Place a shower cap over your hair and allow the oil to soak overnight. Rinse with warm water in the morning. Repeat once week for prolonged protection.
Repair damaged hair with avocado
Deep-Reaching Repair With Fresh Avocado
The goal when repairing dry and damaged hair is to inject a vast array of essential nutrients hair proteins require for genuine health and restoration. Avocados are considered a "Superfruit" due to its long list of nutrients. With every application, your hair is bathed in a myriad of vitamins, proteins, fats, essential fatty acids and natural oils. Many holistic practitioners believe these compounds soften hair to keep it flexible and hydrated by preventing cellular-level damage. Its capability of preventing free radical damage helps ensure internal and environmental toxins do not cause further damage, which can ultimately result in hair loss.
Begin by scooping the pulp out of 1 ripe avocado and placing it into a blender. Add 2 teaspoons of extra virgin olive oil and blend until its consistency is smooth and creamy. With your fingers, massage this mixture throughout your hair. Make sure to thoroughly coat each strand of hair. Allow the solution to soak into your hair for 1 hour before rinsing with warm water. Repeat at least once a week for maximum restoration and protection.
Pure Aloe Vera Juice for Hair Repair and Restoration
Aloe vera is perhaps one of the most well-known home remedies for skin damage; however, it's also among the greatest home remedies for hair restoration due to its unique active ingredients. Its unique humectant properties penetrate deep into the inner core of hair strands to restore its cellular integrity. With every application, a myriad of amino acids, enzymes, vitamin C, vitamin E and polysaccharides circulate throughout the hair follicles to repair damage and stimulate hair cell regeneration.
The most important element to keep in mind is to never use Aloe vera from a bottle. The most powerful compounds are derived directly from the Aloe vera plant. Simply purchase a mature Aloe plant and break open one of its leaves. Squeeze the juice from the leaf and apply throughout your hair. Make sure to massage the juice directly into your scalp. Allow the compounds to soak into your hair for 15 to 20 minutes before rinsing with warm water. Repeat up to two times per week for noticeable benefits.